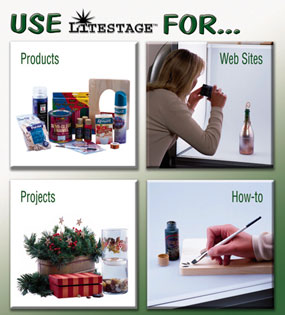 Litestage Lighting Systems
guarantees you professional results !

Guarantee
Litestage guarantees you professional results. If you are not 100% satisfied simply return the product within 30 days for a complete refund.

Warranty
• Limited 1 year warranty on any material or workmanship defects.
• 60 day warranty on all bulbs (upon receipt of defective bulbs)

Technical Support
Call 630-860-7998
Mon.-Fri. 9:00 AM to 5:00 PM CST
E-Mail Support

Mailing Address:
Litestage Lighting Systems
904 Fairway Drive
Bensenville, IL 60106
All Litestage technical support is free
of charge as long as you own the unit.

Demonstrations
• Free Litestage demonstrations are available at the Litestage corporate headquarters in Bensenville, IL.
• Litestage is on exhibit at several trade shows in different locations throughout the year. Call for upcoming shows.

Personalized Demonstration Program
Want to see how your product looks after being photographed in Litestage?
Call 630-860-7998 to arrange a demo shoot.